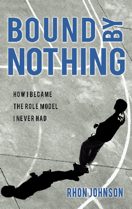 BOUND BY NOTHING is entertaining and heart felt. Once you start reading, you will not want to put it down. Rhon Johnson shares with us his awesome journey that will encourage us as we venture down the paths of our own lives.
Purchase Your Copy Today!
About The Author: Rhon Johnson
An award winning athlete in high school and college, Rhon Johnson has devoted his professional life to helping children and adolescents from disadvantaged families. Johnson is an author and teacher with more than ten years of experience directing sports ministry programs in his hometown of Little Rock, Arkansas.
Check out my interview with Alyson Courtney on KATV Channel 7's Daybreak Show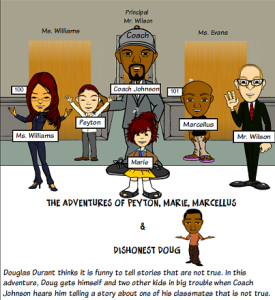 Adventure #2 in The New Children's Book Series,
The Adventures of Peyton, Marie, & Marcellus
Adventure #2
"Dishonest Doug"
Douglas Durant thinks it is funny to tells stories that are not true. In this
adventure, Doug gets himself and two other kids in big trouble when Coach Johnson overhears him telling a story about one of his classmates that is not true.
Release Date:
January  2017